Services
My Speech Clinics offer complete Speech Pathology services by experienced and caring clinicians for Paediatric and Adult disorders of communication and swallowing.
Your Consultation
If you or your child has an issue with the ability to communicate or swallow, we offer you a 30-45 minute consultation to assess, evaluate and make recommendations to resolve the issue. We shall listen, assess and advise you as to the most appropriate clinical, developmental or therapeutic pathway to take.
Your Assessment
Assessment is the process of gathering necessary and relevant information from the client and or the family. Formal and informal assessment procedures and the interpretation of the results, form the basis of our therapeutic plan. As every communication and swallowing problem is different, the therapeutic plan will be unique in its structure, goals and outcome. At My Speech Clinics, clinical assessments may include articulation and phonological profiling, oromotor skills, expressive and receptive language function, fluency skill, clinical or radiological swallowing assessments or Autism Spectrum Disorder assessment.
Assessment information is required to evaluate the quality and developmental level of language, cognitive, behavioural, linguistic
or articulatory functioning. At My Speech Clinics, all assessment procedures, together with their results, are fully discussed with you. Recommendations for treatment and management can then be made
to you and if you wish, a summary report be prepared for your further consideration. Please be aware that My Speech Clinics provide
an assessment summary report to the referral source as a matter
of professional courtesy for their record and as a requirement of service provision for Medicare.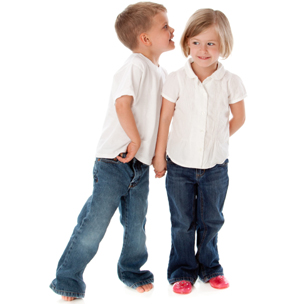 Your Treatment
When the assessment is complete, a personalised treatment plan of care is developed for you.
At My Speech Clinics
The family is central to the therapeutic process
The family is included at all stages of the treatment.
We strongly encourage their continued involvement and support in any home therapy programs provided.
Their active involvement will maximise the therapy`s impact and maintain the momentum of therapeutic change occurring.
It provides further insight into the disorder being treated, the therapeutic process occurring and the necessary techniques that achieve success.
In order to achieve the maximum progress in the least amount of time, we request that you or your child maintain consistent attendance with minimal missed sessions. Speech and language therapy is different from other lessons or activities in which your child may be participating. Speech and language therapy is based on principles of cognitive development and motor skills learning. Skills learned in one session will provide the foundation for the next session. Sessions are generally individual, however, group sessions may be available for language and social skills development. Your clinician will discuss these options to you. Together, a complete therapy plan will be put in place and commenced.
At My Speech Clinics we realise and appreciate the individual expression of self and the behaviour patterns that may accompany your child. If challenging behaviours are present, please discuss these openly with your clinician for their advice, recommendations and guidance. Therapy sessions are conducted at our clinics, however home, kindergarten, school, hospital or aged care centre visits can easily be arranged. Please discuss your preferences with our practice manager.
Please call us for professional advice, as prompt intervention improves results…

PLEASE CALL 1300 654 540